myAGV trolley for first use
First of all, congratulations on getting an interesting myAGV. Using this advanced myAGV, you can give full play to your brain hole to create and realize various unrestrained functions. Then, let's start.
Note: The car must be fully charged before using it for the first time.The indicator light of the power adapter is red for charging and green for fully charged.
1 Boot
1.1 Connect the HDMI port to the monitor
Before starting the car, be sure to connect the screen first, and connect the HDMI interface of the car to the HDMI interface of the screen through an HDMI transmission cable. This is because when the car's system is started, a physical screen must be connected to start the car's operating system normally.
1.2 Connect a keyboard and mouse
The car has a built-in Raspberry Pi development board, and there are two USB2.0 ports on the back of the car, as shown in the figure below to connect the keyboard and mouse.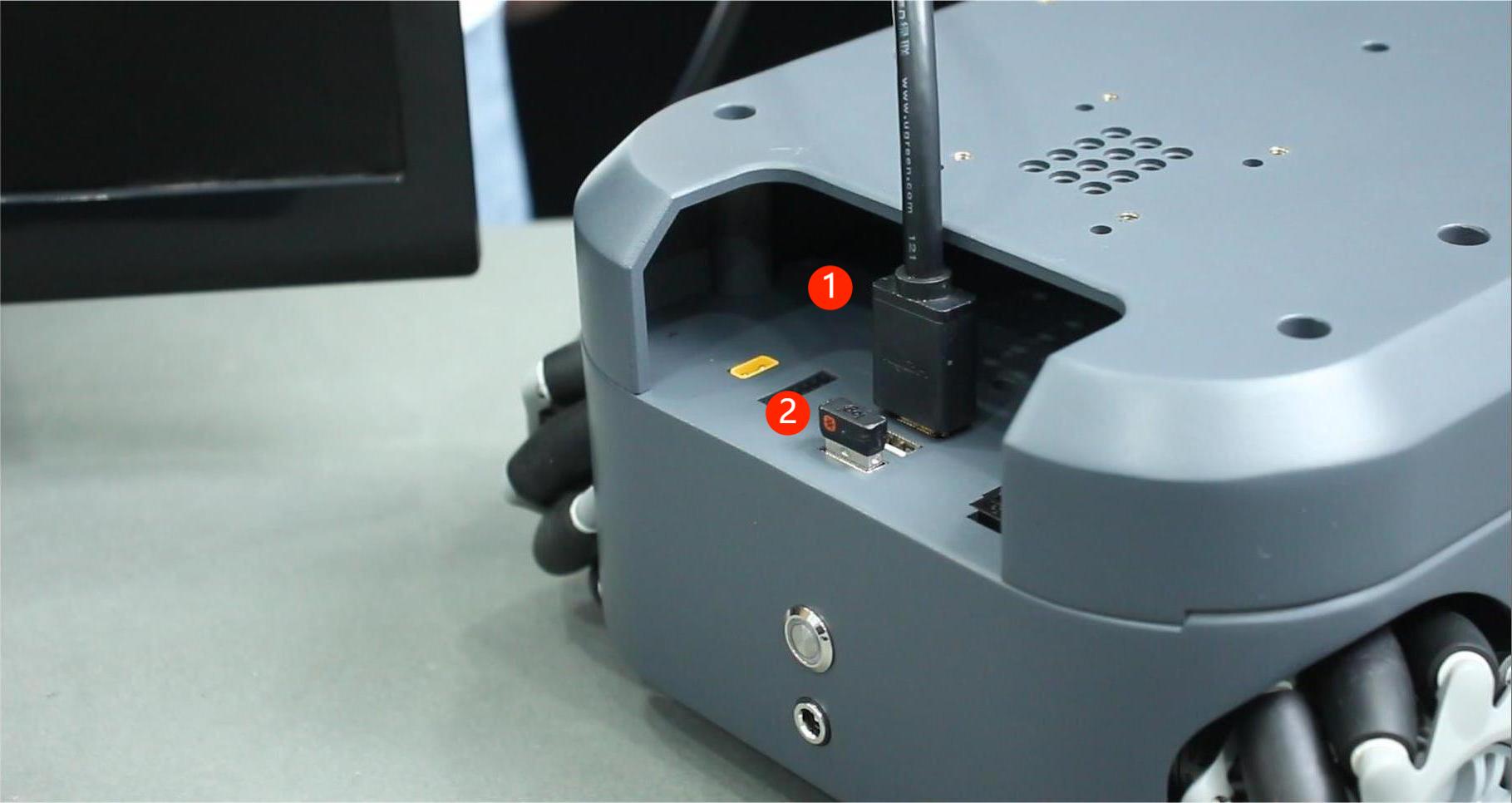 1.3 Press the power button
Press the power button to start the car, wait for about a minute, and you will enter the login interface.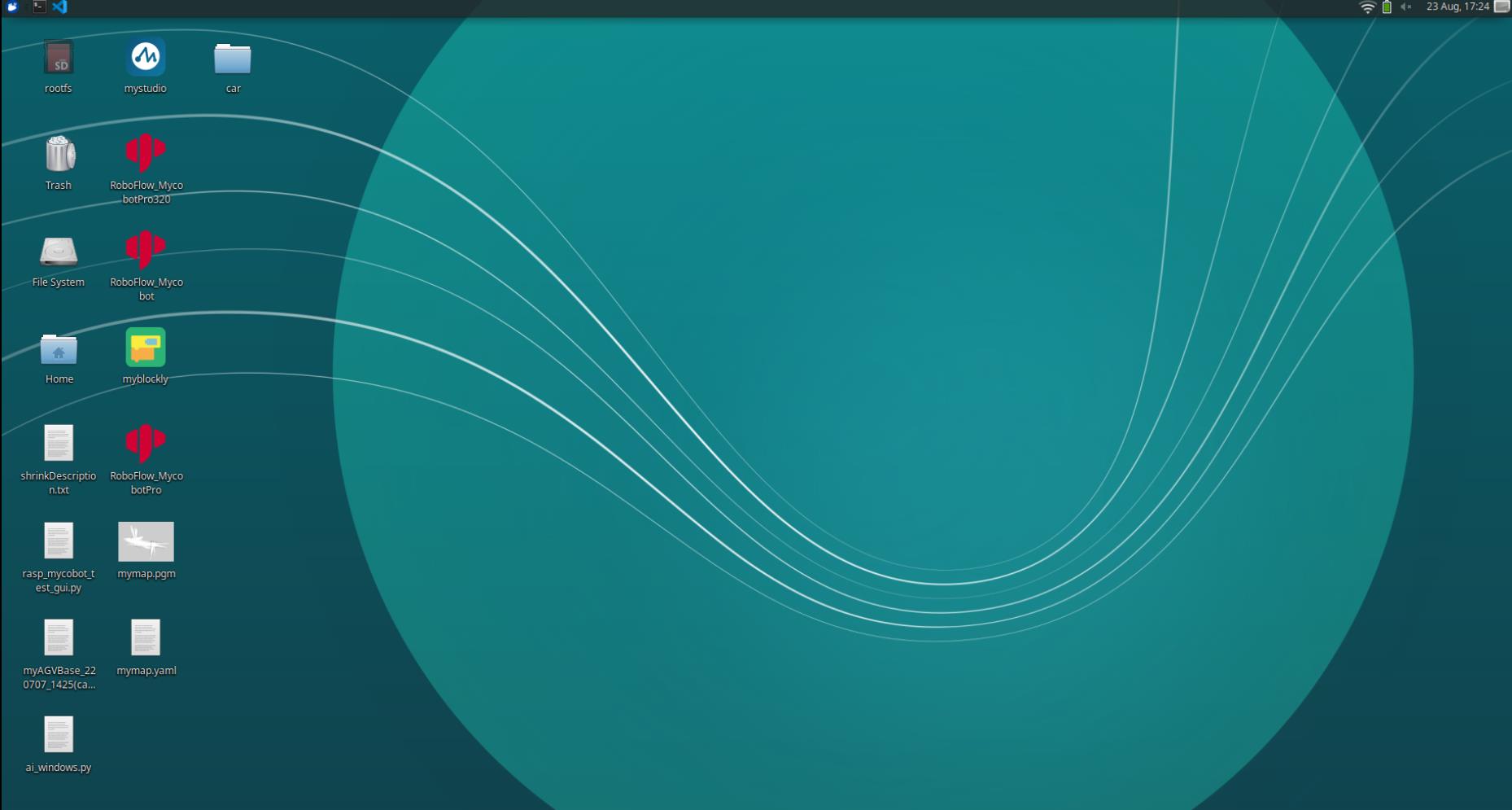 2 Internet
After the first boot, we can connect myAGV to WiFi, which is convenient for us to download software and update code. First click on this icon in the top right corner:

Check Enable Networking and Enable Wi-Fi, to ensure that there are two pair √ s before both options After clicking on, check Enable Networking and Enable Wi-Fi to ensure that there are two checkmarks in front of these two options √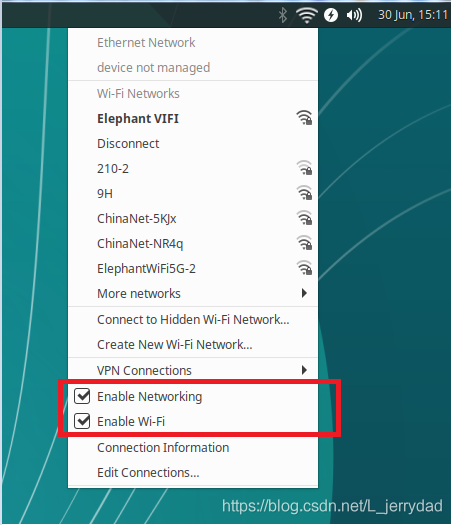 At this time, you can see the wifi information that we can connect nearby, and select your wifi input password to successfully connect.
The above are some initialization operations used by myAGV for the first time after unpacking. Have a good time!