myCobot 320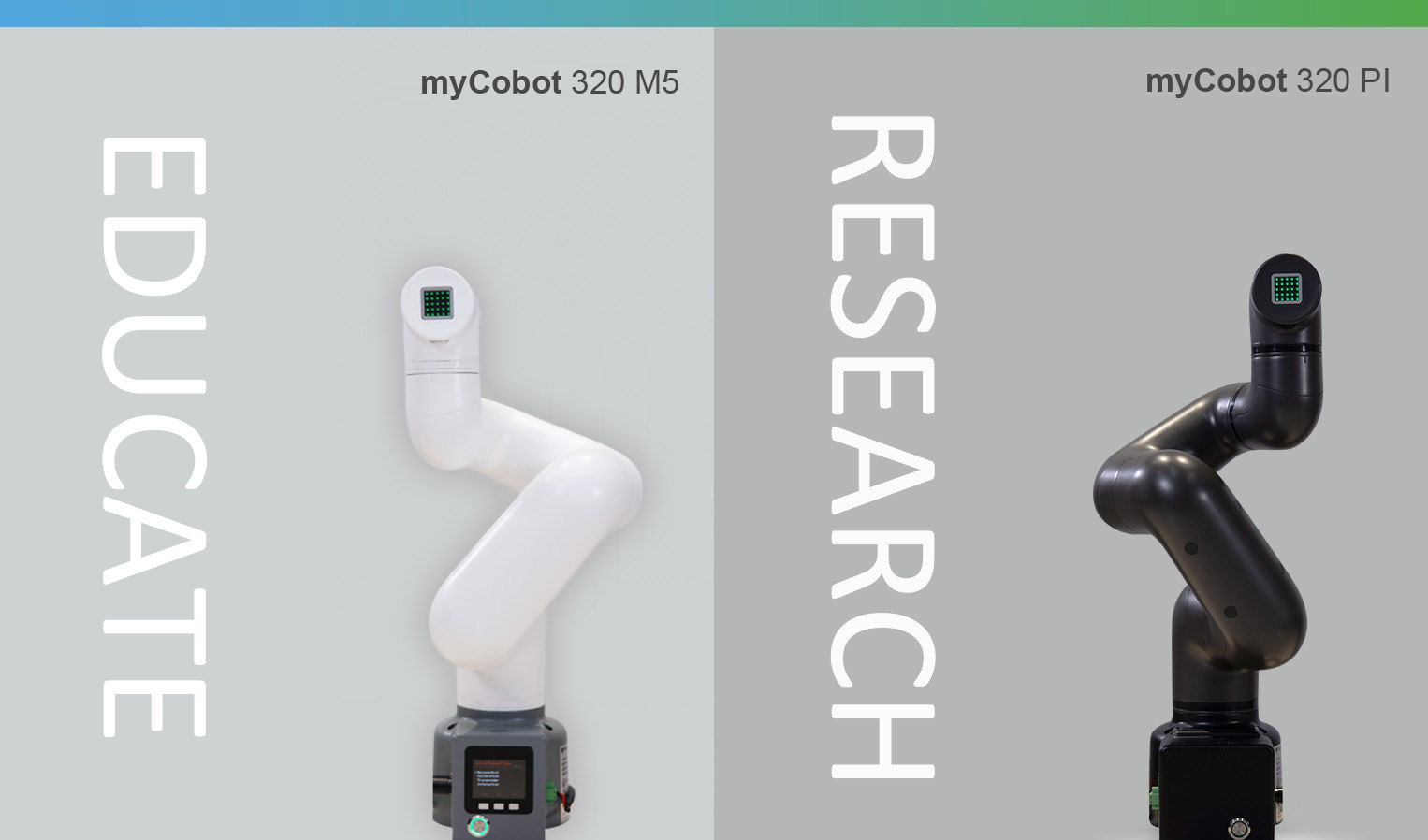 320mm:means the effective working radius of the robot arm.
1 Product Introduction
myCobot 320 is an advanced version of myCobot 280. It also has two versions:M5 and PI. It is mainly suitable for makers and scientific researchers.It is elaborately designed in the whole and adopts all-in-one design. As the Elephant Robotics\'s first robotarm with a price at ten thousand yuan level, it has three advantages of usability, safety and economy, so it is a cost-effective product.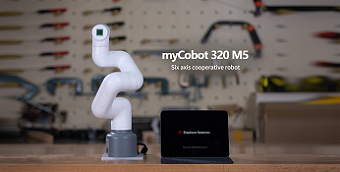 2 Product Contrast
M5 version: The body is equipped with two display screens.

I/O ports: 6IN 6OUT
The base uses M5STACK Basic as the main control, and the end uses M5STACK Atom as the secondary control.
It supports thousands of application ecologies of M5, which is convenient for expanding application interaction output.

Pi version: This version has an embedded Raspberry Pi ecology, which provides unlimited development possibilities.

I/O ports: 6IN 6OUT
Raspberry Pi 4B; 1.5GHz quad-core microprocessor; running with Debian/Ubuntu platform.
Supports 4-way USB, 2-way HDMI, standardized GPIO interface, and a pluggable TF card.
3 Purchase Link
For details, see Chapter 320 M5 and Chapter 320 Pi.