myCobot 320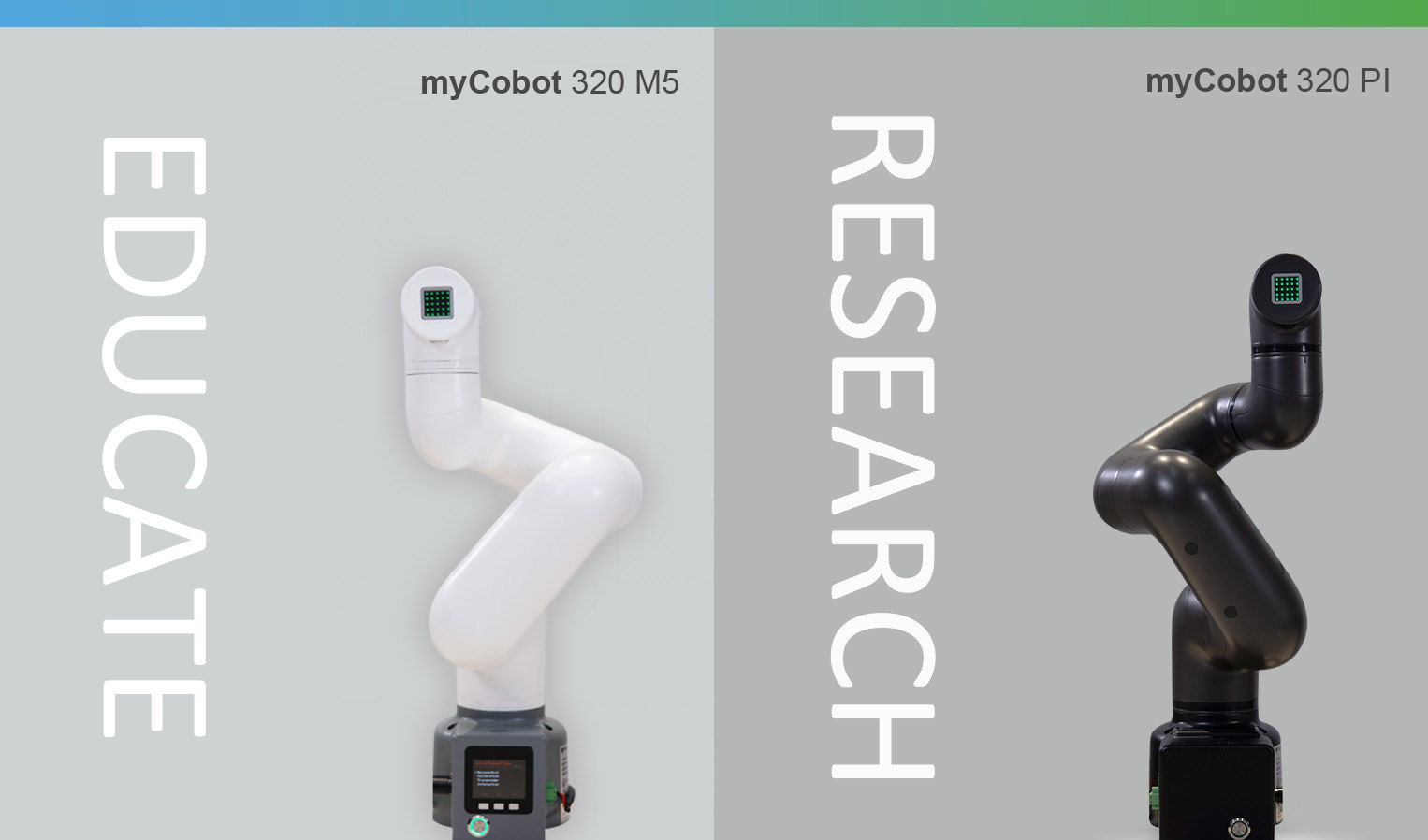 320, meaning 320 mm, refers to the effective working radius of the robot arm.
1 Profile
Updated from myCobot 280, myCobot 320 also has two versions: M5 and PI. As a type of practical robot, it is mainly developed for to assist users in program-editing. With delicate structure and all-in-one design, myCobot 320 has a maximum arm stretch of 350 mm, maximum load of 1 kg and repeated positioning precision of ±0.5mm. As the first products worth over 10,000 RMB, myCobot 320 has three major advantages of practicability, safety and economy, making it a cost-effective product.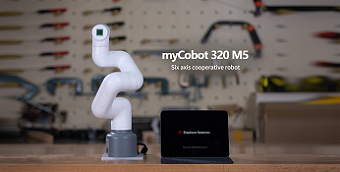 2 Features of M5&PI
M5 version is equipped with two screens.

I/O ports: 6IN 6OUT
The base uses M5Stack-basic as the main control, and the end uses M5STACK Atom as the secondary control.
It supports thousands of application ecologies of M5, which is convenient for expanding application interaction output.

Pi version is embedded with Raspberry Pi ecology.

I/O ports: 6IN 6OUT
Raspberry Pi 4B; 1.5GHz quad-core microprocessor; platform to run Debian/Ubuntu
It supports 4-way USB, 2-way HDMI, standardized GPIO interface, and a pluggable TF card.
3 Address for Purchase
For details, see Chapter 320 M5 and Chapter 320 Pi.