Building myStudio environment
1 Installing myStudio
myStudio downloading address
Select the latest version (The version shown on the web page should prevail. The following figure is just a demo.)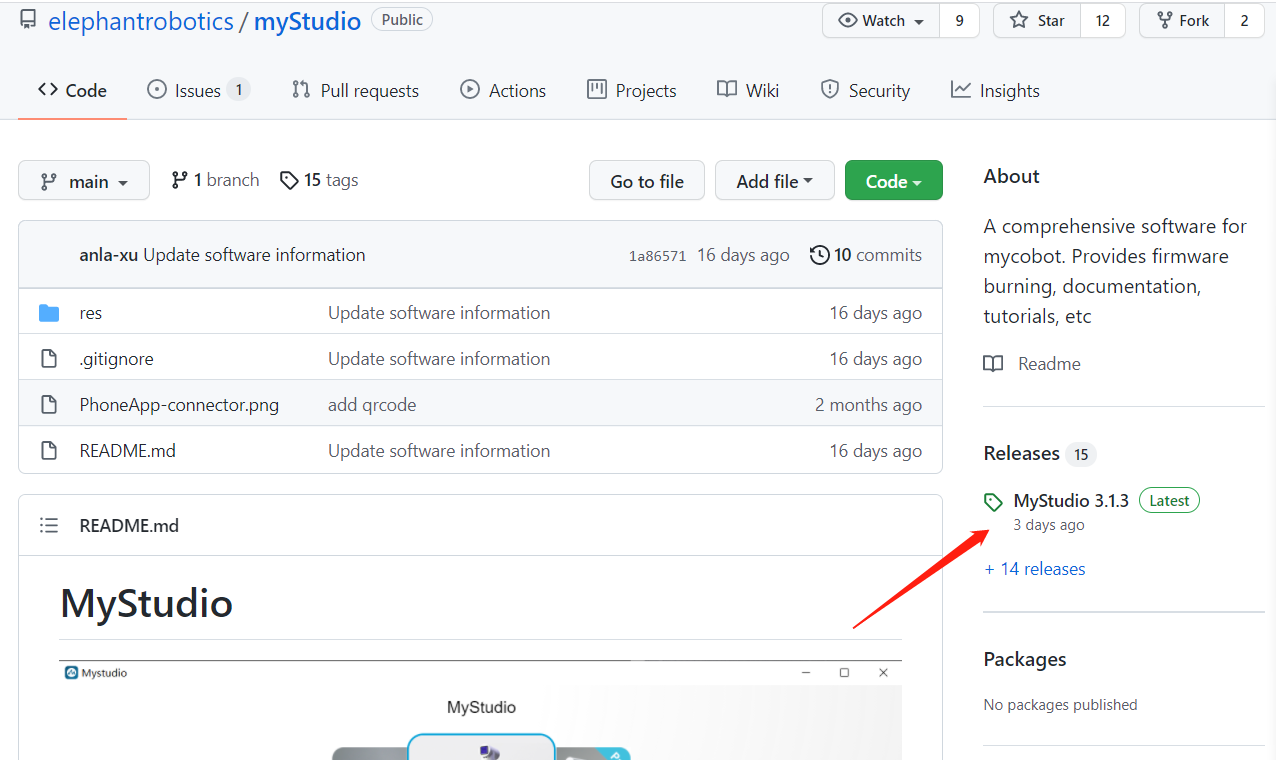 Then select the version corresponding to the system.
Notice: Different suffixes means that myStudio is applicable for different systems. - *.tra.xz is applicable for Linux system
*.dmg for Mac system
*.exe for window system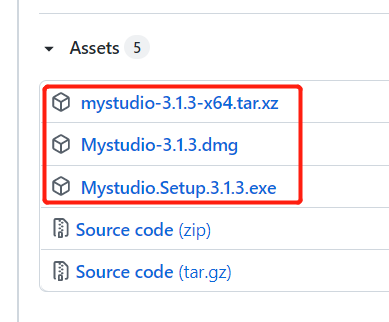 Notice: It should not be installed in the file folder under a directory with space.
2 Installing the driver
According to the operating system used by him, the user can click the button below to download the zip file of the corresponding CP210X or CP34X drivers. After decompressing the file, select and install the installation package corresponding to the operating system.
There are two kinds of driver chip versions: CP210X (suitable for CP2104 version)/CP34X (suitable for CH9102 version) driver zip files. If you are not sure of the USB chip used for your equipment, you can install two drivers at the same time. (During the installation of CH9102_VCP_SER_MacOS, an error may be reported; however, the installation has been done, and the error can be ignored.)
For Mac OS, ensure correct settings of the system \"Preferred settings -> Security and privacy ->General\" before installation, and allow the user to get it from App Store or an approved developer.
Download the Basic serial port driver

CP210X

CP34X

Download the Atom serial port driver
3 How to distinguish between CP210X chip and CP34X chip
As shown in the figure below, open the equipment manager and check ports (COM and LPT) frimware_check.
If the ports (COM and LPT) show USB-Enhanced-SERIAL CH9102, the chip is CP34X.
If the ports (COM and LPT) show Silicon Labs CP210x USB to UART Bridge, the chip is CP210X.