Electric Gripper
Adaptive models: myCobot 320 and myCobot Pro 600
Product Diagram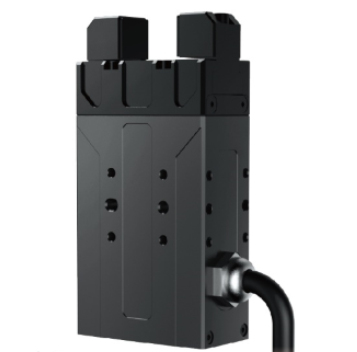 Electric gripper: used for gripping objects
Introduction
PGE series are industrial thin parallel electric grippers, and the number represent the maximum gripping force. The gripper is provided with a pair of parallel fingertips, which run symmetrically during their movement. The main structure of the gripper is a smooth rectangular structure. With a small size, the gripper saves installation space. It has 5 installing holes, which can meet different installation conditions.

It features fast response and high gripping frequency, and is equipped with an 8-pin communication interface. Because it is mainly used to clamp or jam objects, so it is applicable for relatively light objects.
Working principle
The opening or closing of the gripper are realized by driving a pinion and rack and a cross roller guide way with a motor. Positioning points and clamping of electric grippers can be controlled.
Applicable for
the objects whose volume is less than the gripping stroke and whose weight is less than the maximum gripping weight
The gripper can be used for more objects by using customized fingertips.
Product Parameters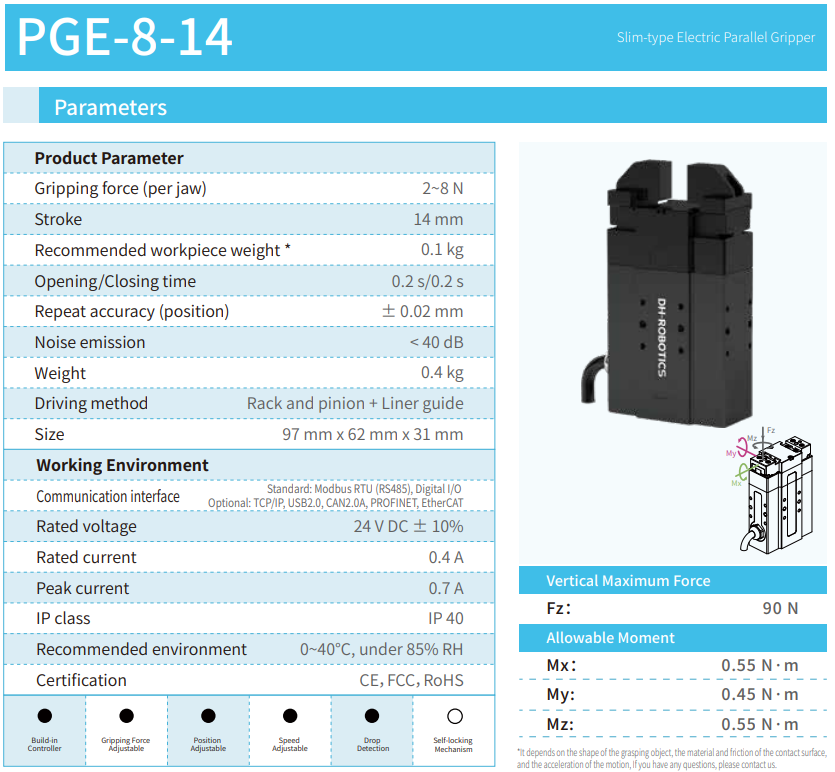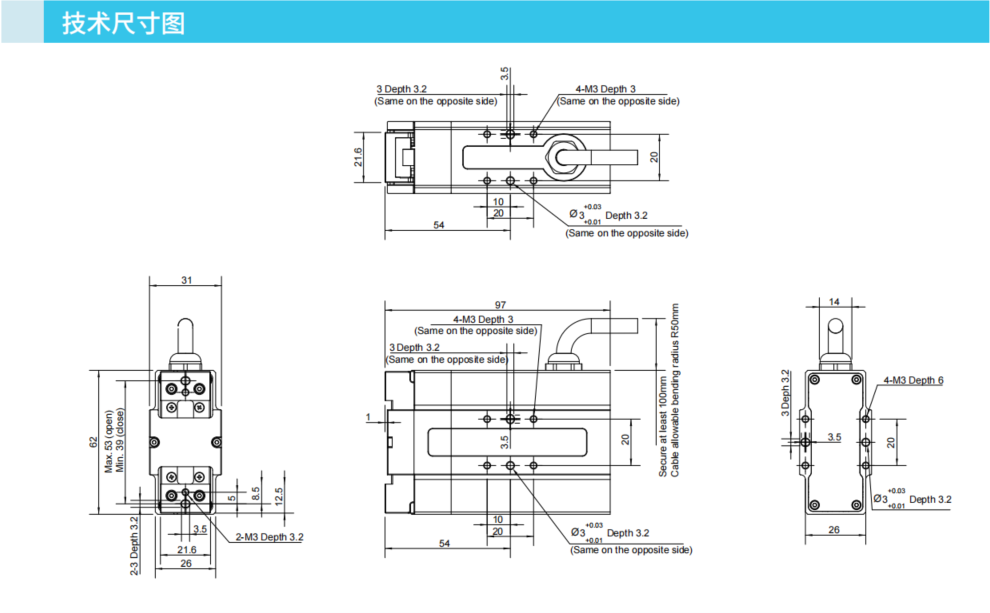 Operating environment
| Environment | Notes |
| --- | --- |
| Communication protocol | RS-485 |
| Operating voltage | 24V |
| Rated current | 0.25A |
| Peak Current | 0.5A |
| Protection level | IP40 |
| Recommended use environment | 0-40℃ |