myCobot 280
280mm:refers to the effective working radius of the robotic arm
1 Product Introduction
myCobot 280 series is the world's smallest and lightest six-axis collaborative robot. It is small in size but powerful in function. It has rich software and hardware interaction methods and diversified compatible expansion interfaces. It supports multi-platform secondary development and effectively helps users realize multi-scene applications.
280 series is divided into:M5 version、Pi version、Arduino version、JN version: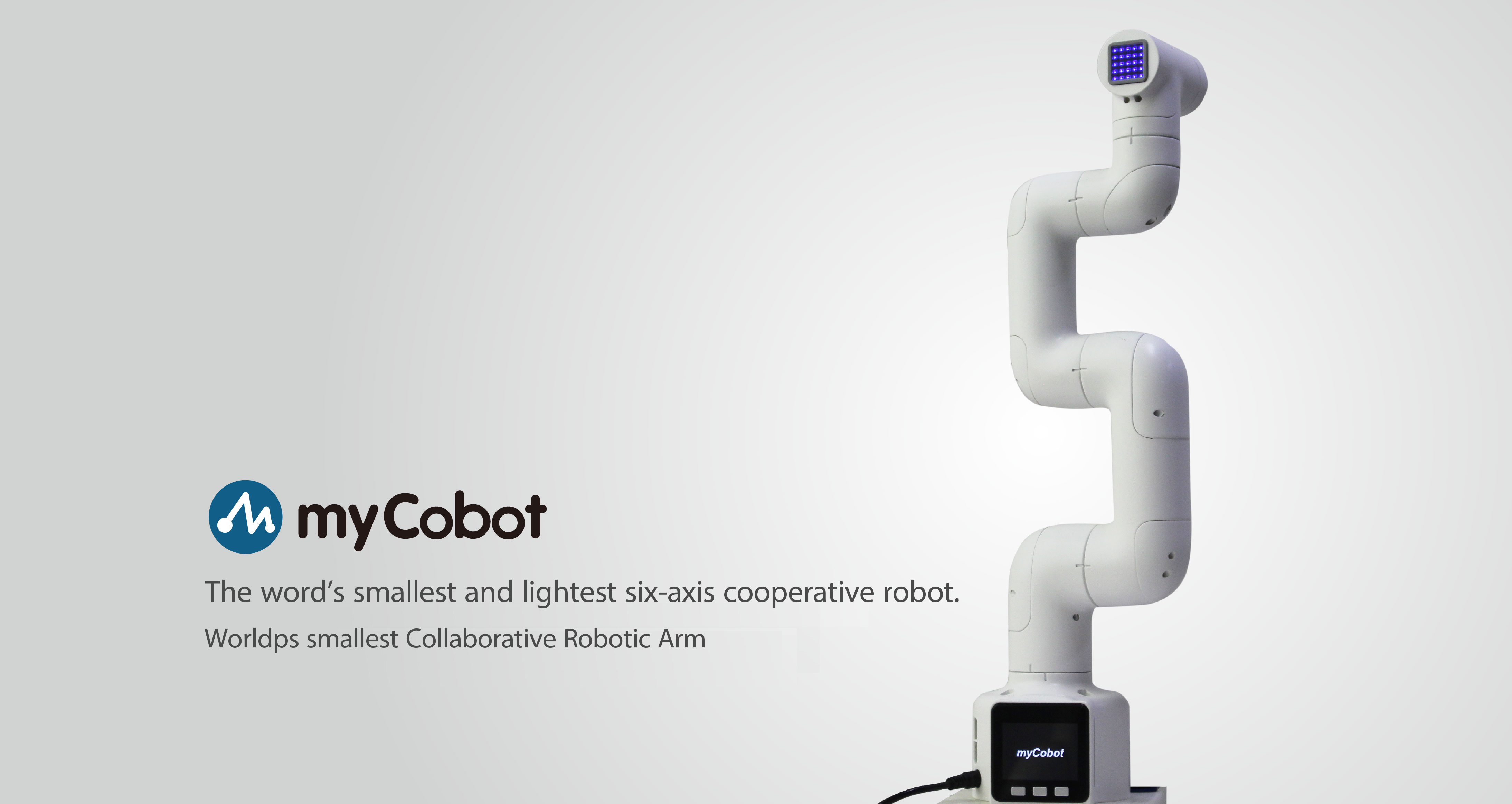 myCobot 280 for M5 version is jointly produced by Elephant Robot and Shenzhen Mingzhan Technology Co., Ltd. - M5STACK. It adopts Esp32 core processor, with two display screens and multiple physical buttons,It is developed for users to apply to desktop-level robotic arms. Designed for application, the product is deeply integrated with the M5 extension ecosystem. According to the development environment tutorial provided by our company, you can build a robotic arm for UIFlow、python、Arduin and other development environments, and it is also the first robotic arm of the myCobot280 series to be marketed;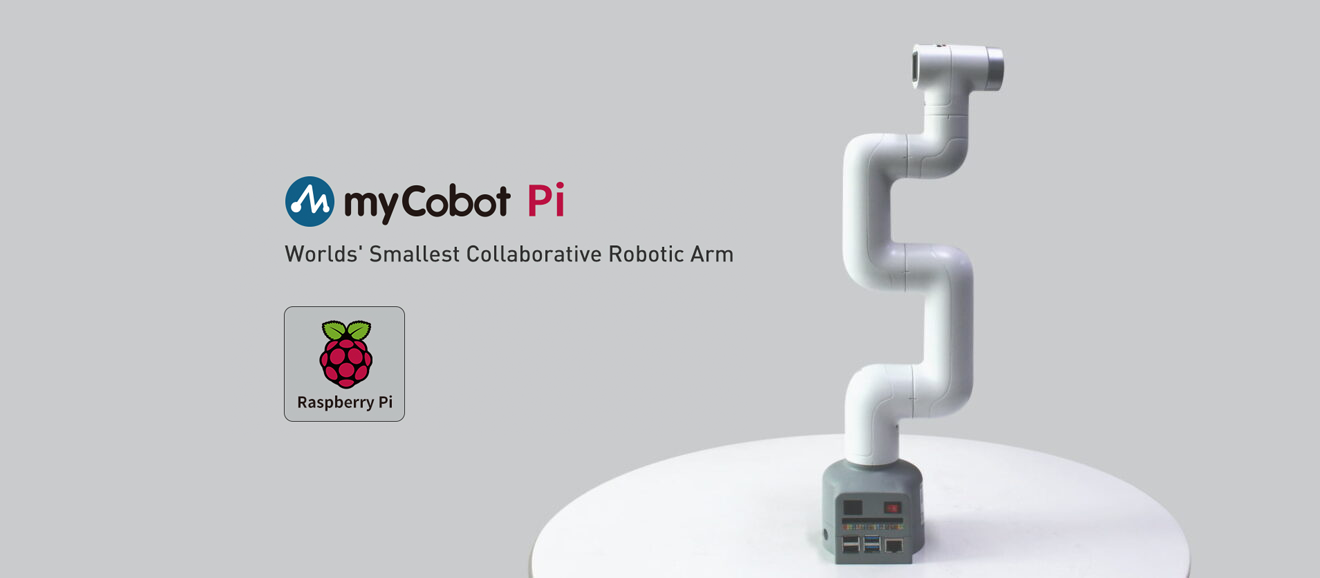 myCobot 280 for Pi is the official joint product of Elephant Robot and Raspberry Pi,The robotic arm adopts the RaspBerry PI 4B core processor , to meet the needs of customers' Linuxsystem applications and the needs of integrated integrated robots to develop convenient equipment. In the design, the product retains the native hardware interface of RaspBerry PI 4B. At the same time, the device has built-in Ubuntu 18.04 operating system, python、ROS、myBlockl and other development environments. It does not need to be equipped with a PC device and can be used for application development by connecting to a monitor. The class of industrial robotic arm robots;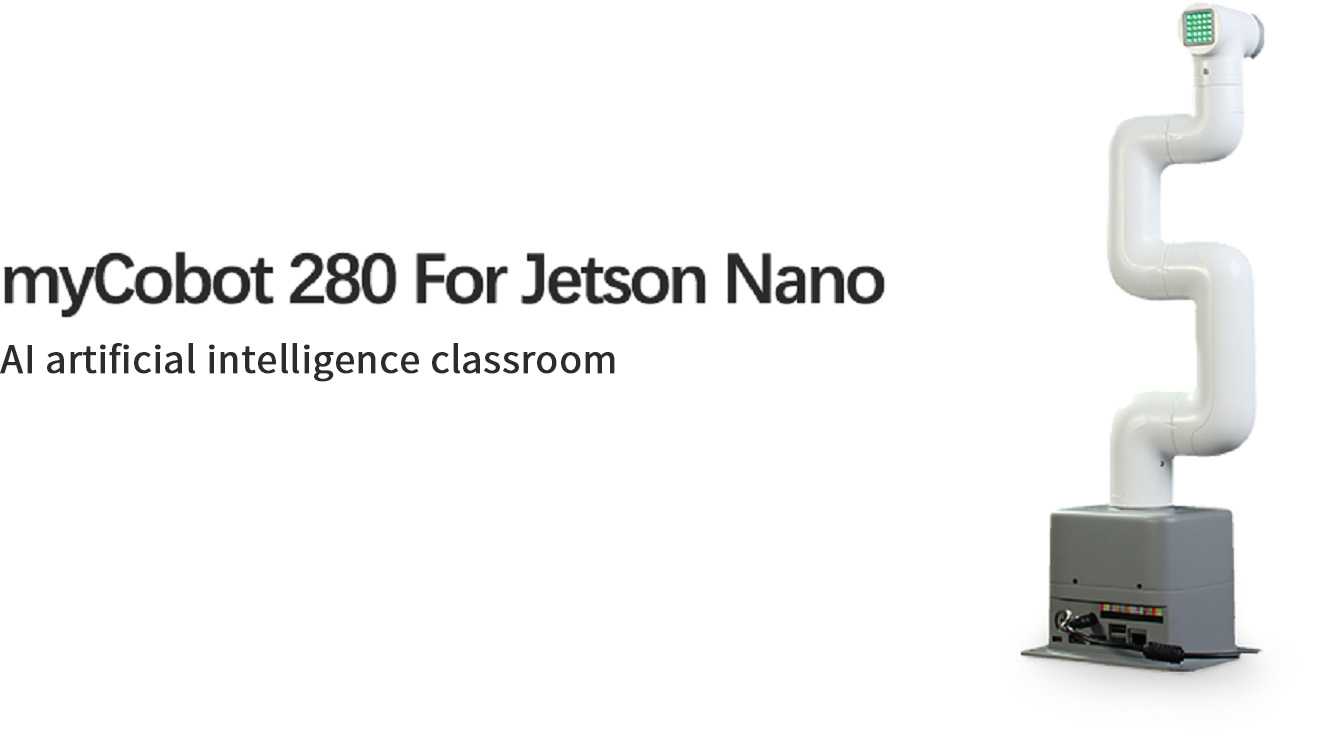 myCobot 280 Jetson Nano is an official joint product of Elephant Robotics and NVIDIA Jetson Nano. It is designed to meet the needs of customers for image vision processing and improved performance of the integrated robot processor. While ensuring the industrial design of the myCobot 280 series,NVIDIA JetsonNano kit is integrated into a small space,. The product retains Nano's native hardware interface and software system,and at the same time, it has built-in ROS,Python,myBlocklyvarious development environments provided by our company. It is currently the highest performance product of the 280 series , and it is also an elephant. Robot is one of the core products for the robot and artificial intelligence education ecology .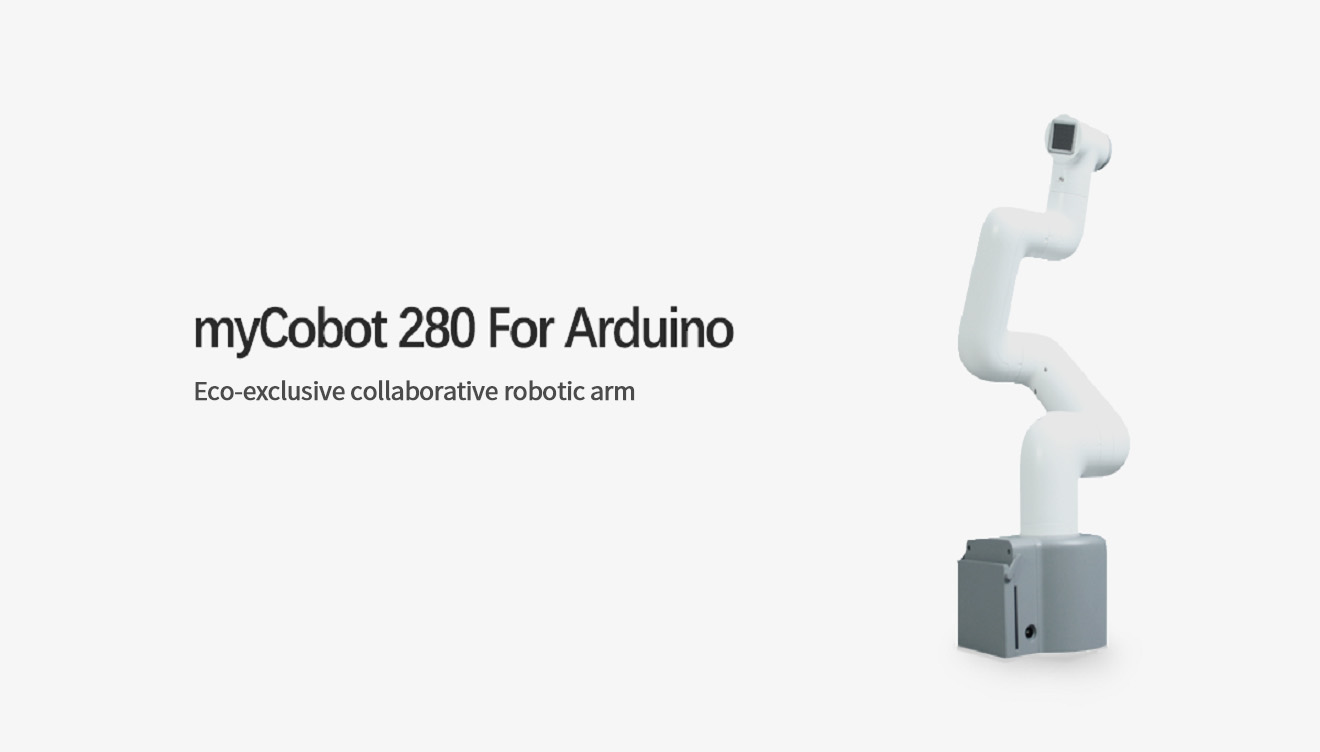 myCobot 280 for Arduino is the official joint product of Elephant Robot and Arduino ,It provides a standard serial interface that can be extended with various types of extended versions of the robotic arm. Users can download the official driver library provided by our company and use any specifications and models of Arduino extensions Development board, you can develop and apply the robotic arm without migrating the main control platform.
2 Product comparison
M5 version--the body is equipped with two display screens and multiple physical buttons

I/O port:20

The base uses M5STACK Basic as the main control, and the end uses M5STACK Atom as the secondary control.

It supports thousands of application ecosystems of M5, which is convenient for expanding application interaction output.

Pi version--embedded Raspberry Pi ecology, unlimited development possibilities

I/O port:40个

Raspberry Pi 4B, 1.5GHz quad-core microprocessor, running Debian/Ubuntu platform.

Support 4-way USB, 2-way HDMI, standardized GPIO interface, TF card pluggable.

Jetson Nano version - powerful performance, eye-hand combined development is one step faster

I/O port:40

NVIDIA JetsonNano kit core processor, providing visual rendering GPU, supporting the image recognition and processing environment officially provided by NVIDIA, following the official NVIDIA tutorial, you can start image recognition development

Support 3-way USB, 1-way HDMI, standardized GPIO interface.

Arduino version--expandable Arduino various development boards

I/O port:6

The base supports the expansion of most types of Arduino development boards, such as: Arduino UNO\MEGA\MKR, etc.

Support Arduino official development environment, provide official tutorials and driver libraries
3 Purchase link
For details, please check: