myCobot-280 for Arduino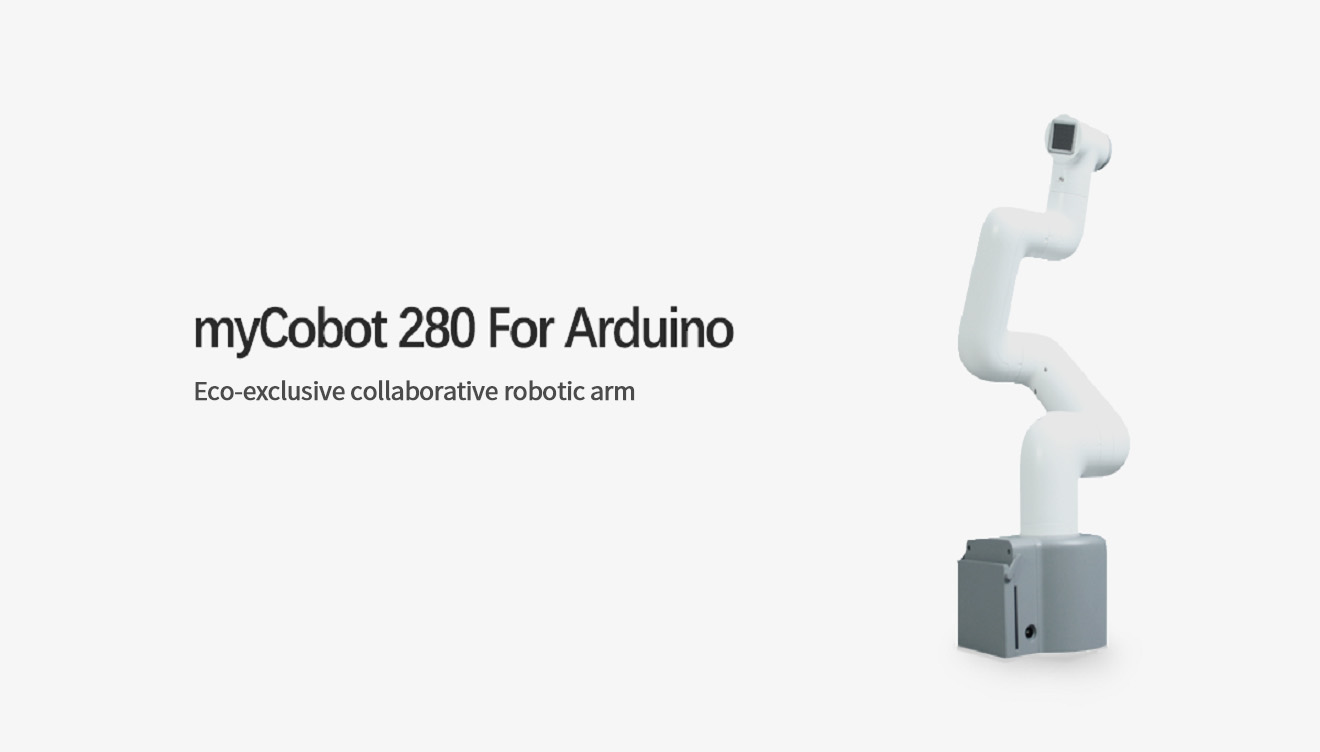 1 Product Introduction
​ mycobot – 280 for ARDUINO manipulator is developed based on the mycobot-280 collaborative manipulator series and uses the M5STACK-ATOM ESP32 core controller. It is an entry-level product for Elephant Robots. You can start extension development with a simple link without migrating code.
​ myCobot has a self-weight of 780g, a payload of 250g, and an effective working radius of 280mm; it is small in size but powerful in function. It can be used with a variety of end effectors to adapt to various application scenarios, and can also support the secondary development of multi-platform software to meet the needs of Research and education, smart home, business exploration and other scene needs.
2 Product performance
Unique industrial design, extremely compact

Integrated design, the overall body structure is compact, and the net weight is only 780g, which is very easy to carry.

Modular design, less spare parts, low maintenance cost, quick disassembly and replacement, and plug and play.

High configuration, convenient development

Contains 6 high-performance servo motors, with fast response, small inertia and smooth rotation.

It can be connected to serial cable control, and can also be extended with various types of development versions such as ARDUINO MKRWIFI1010 \ MEGA2560 \ UNO, without migrating code, just a simple link to start expansion development.

Lego connector, M5 thousands of application ecology

The base uses the M5 stack Basic as the main control, and thousands of application cases can be used directly.

The base and the end are equipped with LEGO components, which are suitable for the development of various miniature embedded devices.

Graphical programming to support industrial robot software

Using myBlockly visual programming software, you can program freely in the palm of your hand, and the operation is simple and easy to use.

Supports Arduino + ROS open source system.

Track entry, point save

myCobot supports drag teaching and can record the saved path.

Get rid of the traditional path point saving mode, which can save up to 60mins of different paths.