myCobot 320 for M5 2022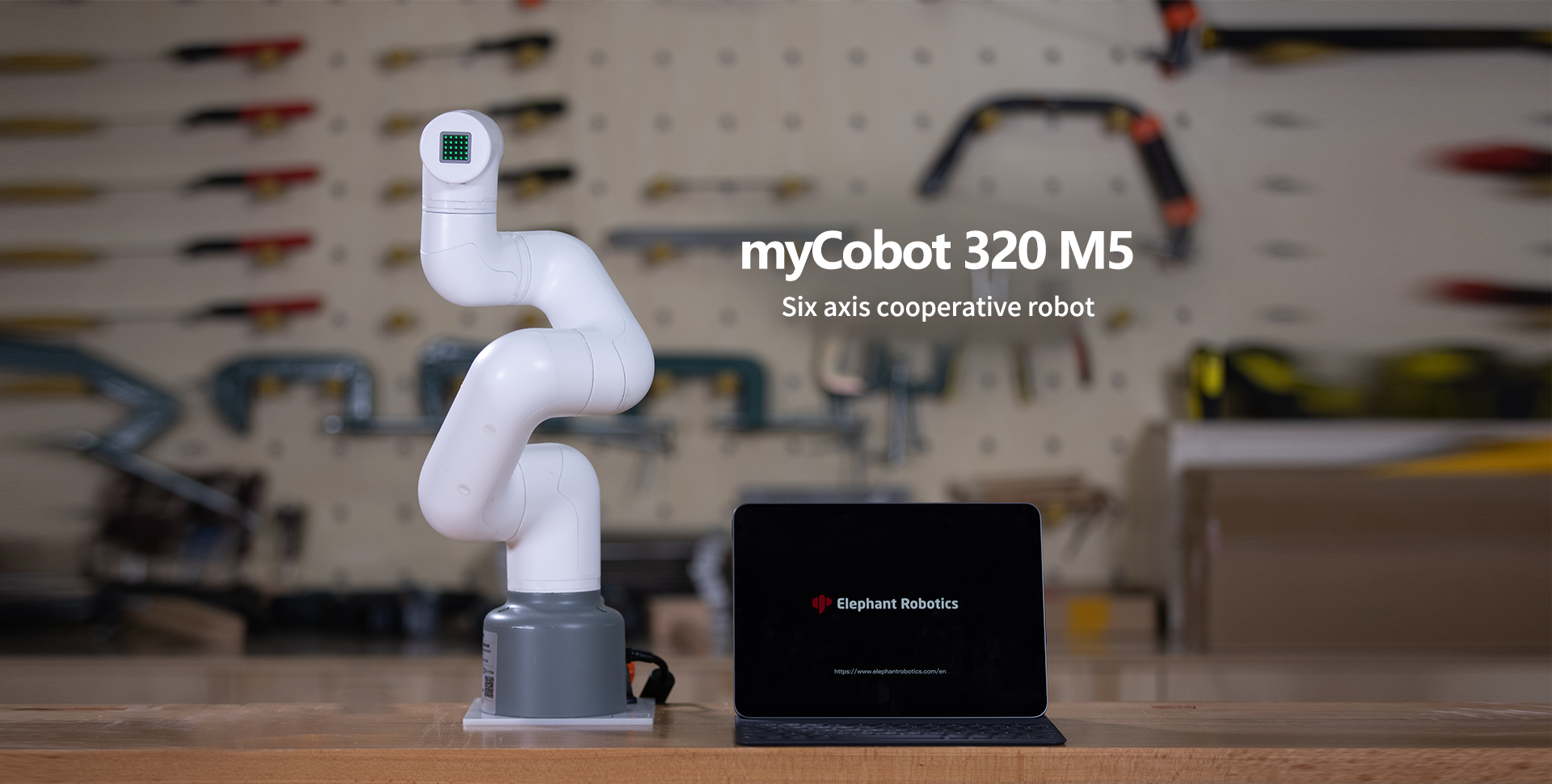 1 Product Introduction
​ myCobot 320 for M5 is an advanced version of myCobot. It is mainly suitablefor makers and scientific researchers. It can be redeveloped accordingto users\' demands to realize their personalized customization. It is elaborately designed in the whole and adopts all-in-one design. With three advantages of usability, safety and economy, it is a cost-effective product.
​ The weight of myCobot 320 for M5 is 3kg, the load is 1kg, and the working radius is 320mm. The product is small in size but powerful in function. It is characterized by easy operation, ability to work with human safely and safe work.
2 Product Parameters
| Indicator | Parameter |
| --- | --- |
| Name | Baby elephant collaborative robot arm |
| Model | myCobot 320 for M5 |
| Effective working radius | 350mm |
| Load | 1kg |
| Effective arms span | 350mm |
| Repeated positioning precision | ±0.5mm |
| Dead weight | 3kg |
| Power input | 24V,9.2A |
| Operational environment | 0°~45° |
| Communications | USB Type-C |
| Base IO | IN1,IN2,IN3,IN4,IN5,IN6 |
| Tool side IO | OUT1,OUT2,OUT3,OUT4,OUT5,OUT6 |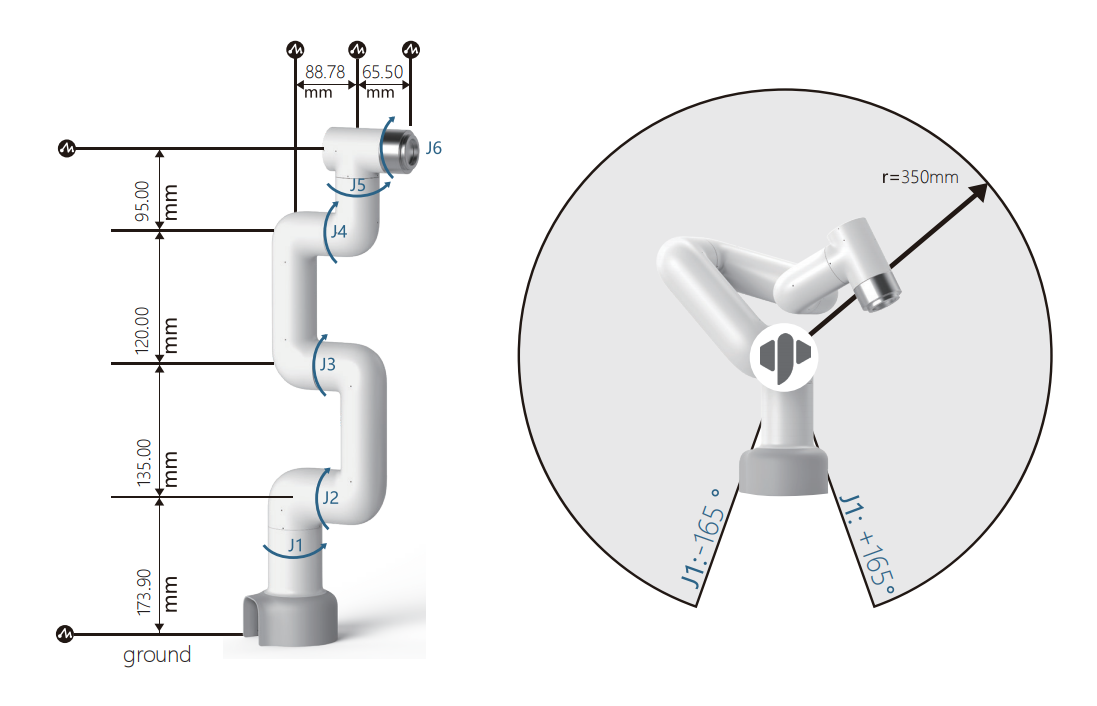 3 Product Performance
Easy operation and open source

The user can learn the operation of the product in a short time using drag teaching and myblockly simple visual programming.
Supports ROS/moveIt and other development systems.

Economical and super cost-effective

It adopts a standard 8-hour working system and can take the place of human to do highly repetitive and standard jobs.
As a robot arm with a price at ten thousand yuan level, it can effectively reduce costs and increase efficiency for the universities and enterprises needing high performance and low cost.

Powerful performance and equipped with two display screens

Because a brushless DC servo is used, a repeated positioning precision of ±0.5mm can be obtained.
The body is provided with two display screens and supports M5 ecological applications, effectively expanding coordinative application space.

Integrated design and safe collaborative work

The structure elaborately designed makes the product possible to make full use of space and to perfectly integrate the product into the actual environment.
The anti-collision detection function based on an accurate dynamics model enables the product to work safely with human.
4 Application Scenarios
​ myCobot 320 for M5 is not only a productivity tool but also an expanding tool for imagination boundary, namely, it can be provided with multiple types of end effectors to adapt to many application scenarios, such as scientific research, education, display, etc. The users say that the product is excellent.