myCobot 280 for Jetson Nano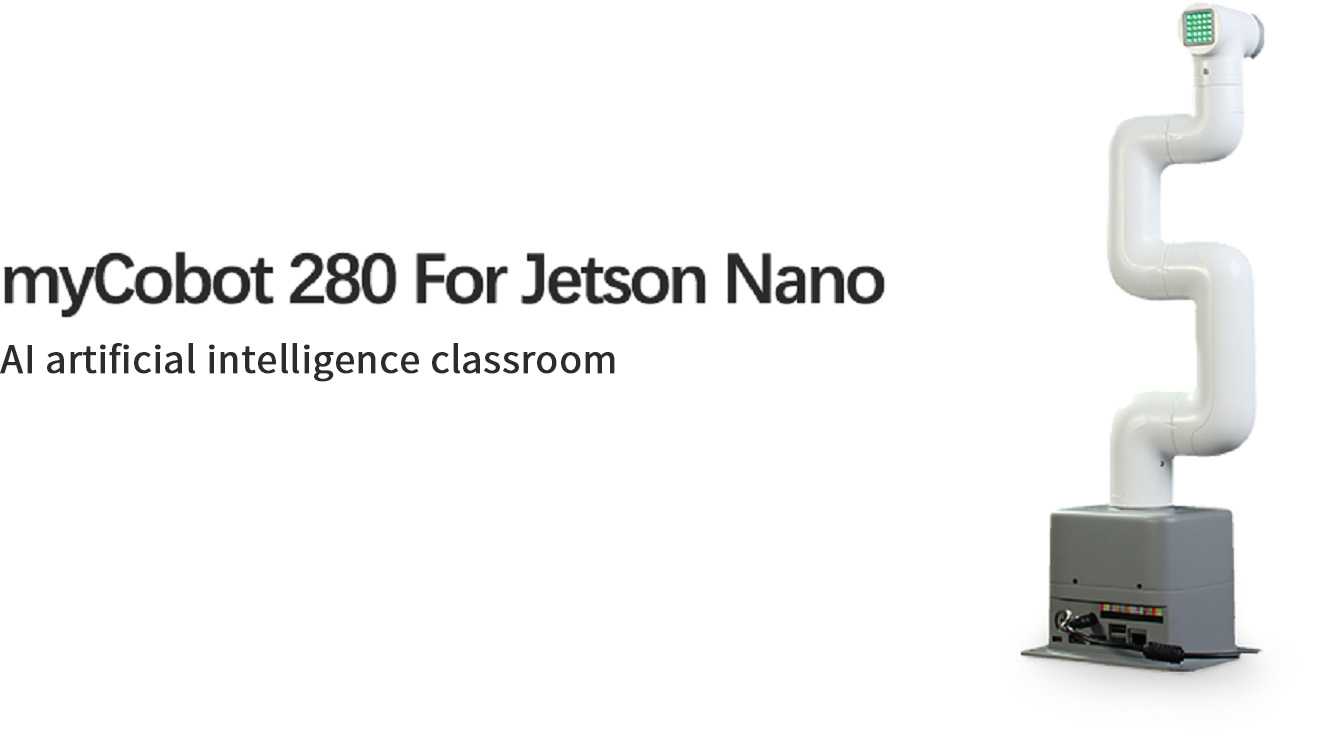 1 Product Introduction
​ myCobot 280 for Jetson Nano six-axis collaborative robot is a robotic arm developed based on the mycobot 280 collaborative robotic arm series. It is an official NVIDIA cooperative product and adopts JETSONNANO + ATOM dual-core master control.
​ myCobot 280 for Jetson Nano six-axis collaborative robot has a self-weight of 850g, a payload of 250g, and an arm span of 280mm. It is small in size but powerful in function. It has rich software and hardware interaction methods and diversified compatible expansion interfaces. It supports multi-platform secondary development and effectively helps Users can realize multi-scenario application development.
2 Product performance
NVIDIA official cooperation product, JETSONNANO + ATOM dual-core master

Jetson Nano, 1.5GHz quad-core microprocessor, running Debian/Ubuntu platform.

Open angle, coordinates, speed, current, voltage, IO and other control interfaces.

Comes with ROS, graphical programming Blockly

The built-in ROS simulates the running state of the robotic arm, with super scalability.

blockly visual programming, while supporting general Python software interface.

Image recognition rich accessories are widely used

It has its own image recognition algorithm and can be equipped with any camera.

Independently match different accessories such as monitors and gripper suction pumps to achieve more application scenarios.

Unique industrial design, extremely compact

Integrated design, the overall body structure is compact, and the net weight is only 850g, which is very easy to carry.

Modular design, less spare parts, low maintenance cost, quick disassembly and replacement, and plug and play.

High configuration, with Lego interface

Contains 6 high-performance servo motors, with fast response, small inertia and smooth rotation.

The base and the end are equipped with LEGO components, which are suitable for the development of various miniature embedded devices.