Updating myStudio firmwares
1 Burning Basic and Atom firmwares
1.1 Burning Basic firmware
The way for collecting Basic with PC is shown in the figure below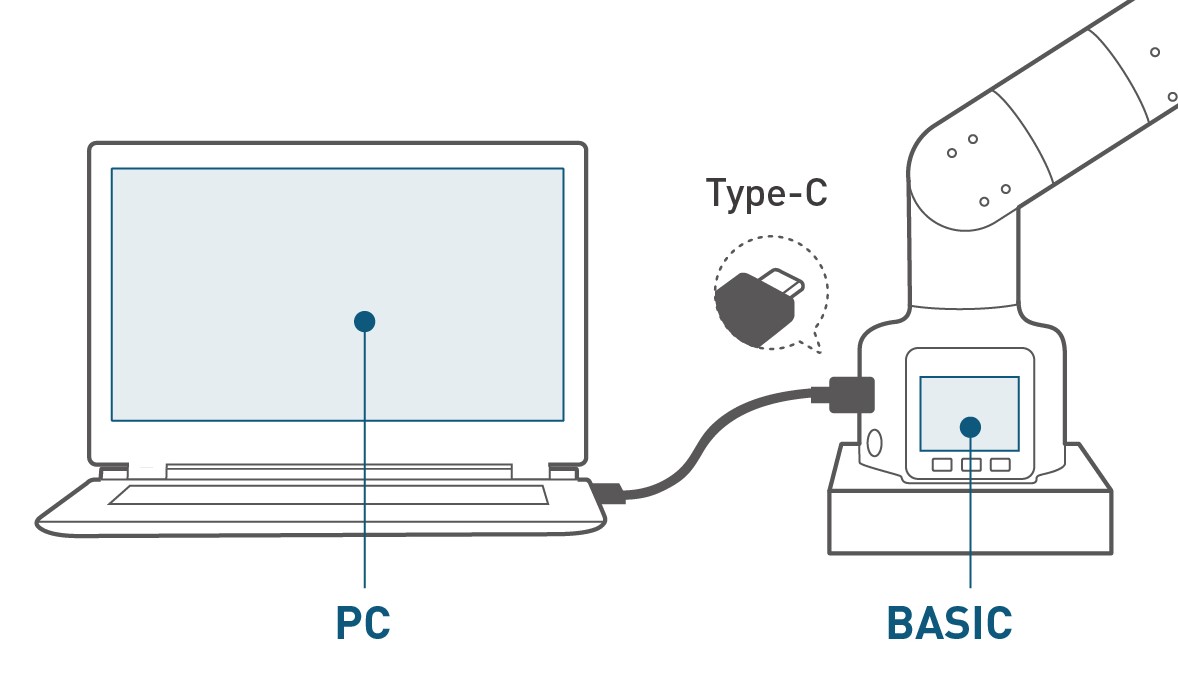 Firstly connect the Basic development board with USB, and then the connection window of myStudio will display the connected development board. Select it and click "Connect"
Then there are Basic-related firmwares in Basic and tool. Select the firmware to be burnt and then click "burn" (For the firmwares that haven't been downloaded, click "download" first.).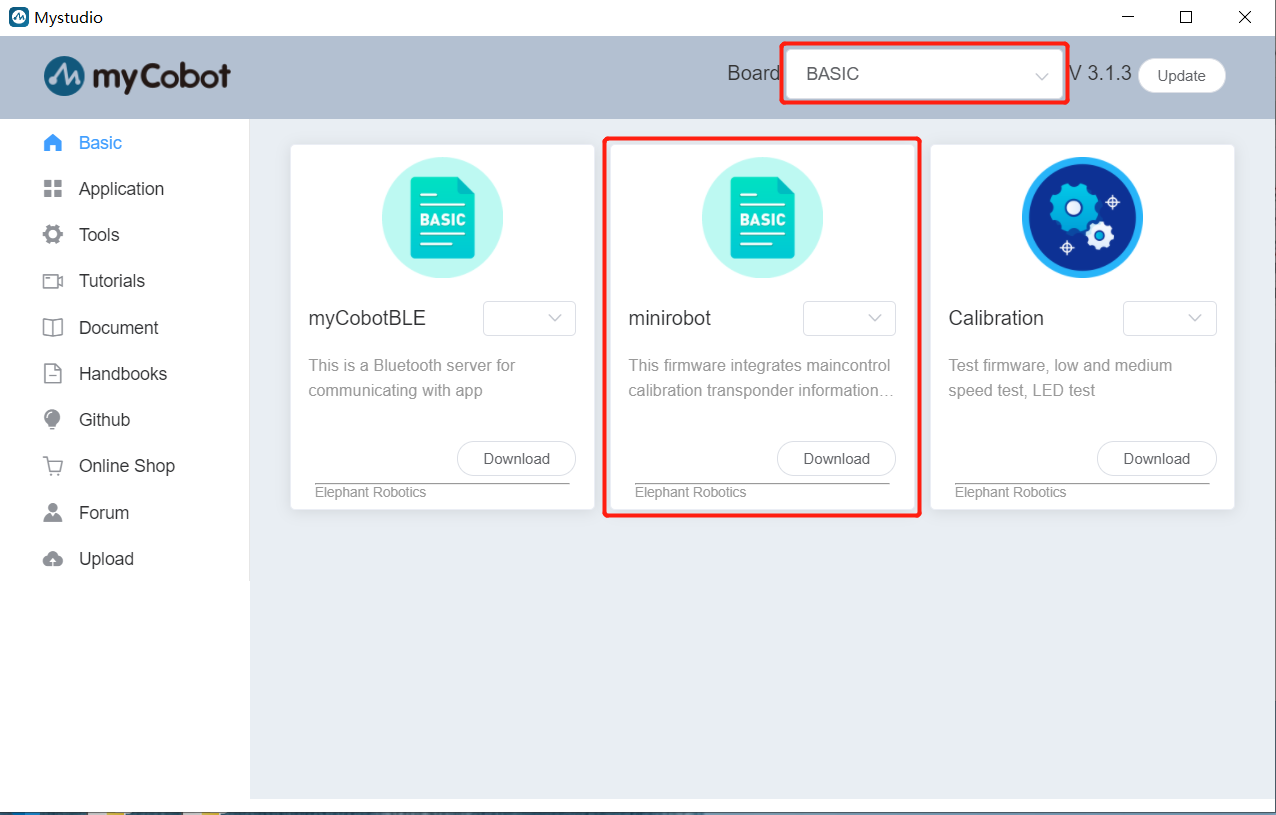 1.2 Burning Atom firmware
Like the burning of Basic, connect Atom atom at the end with USB.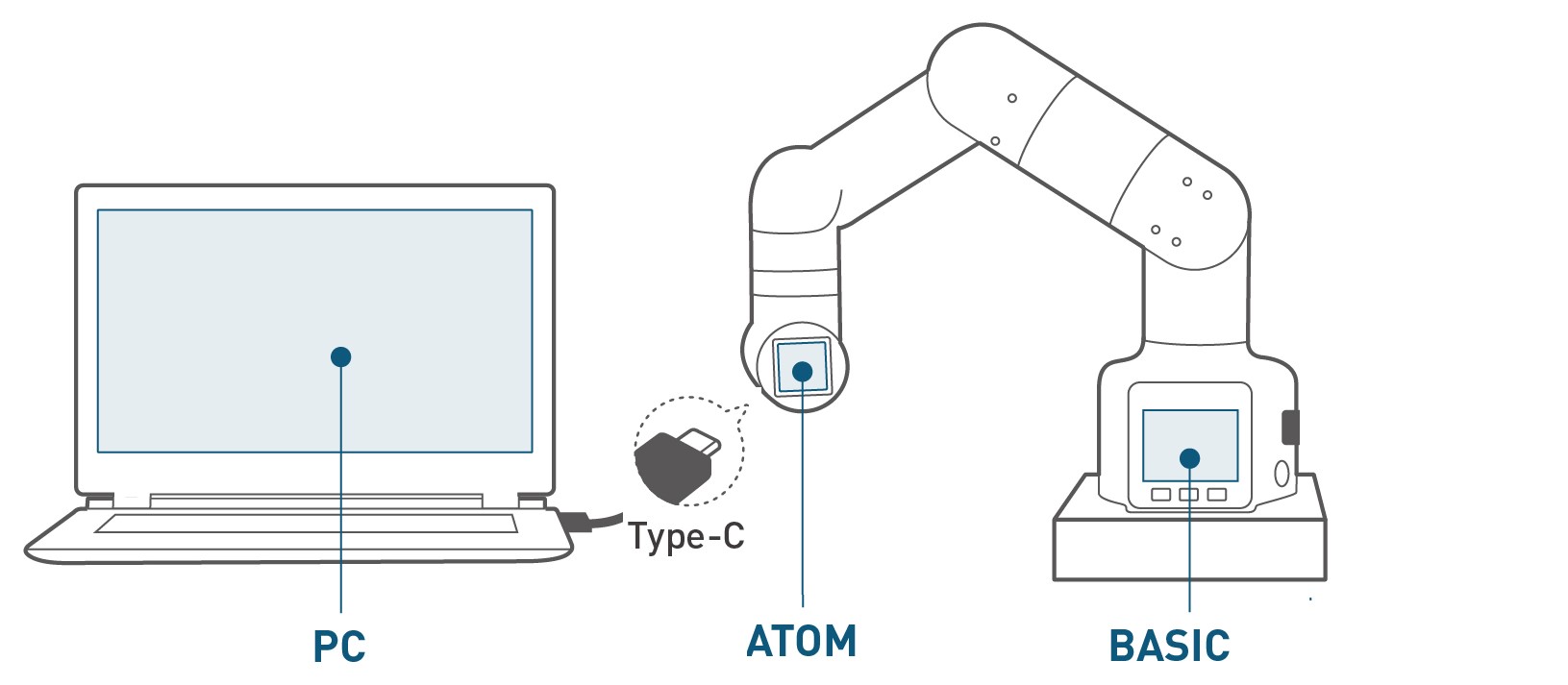 You can select ATOM in the Board column. And then Basic will show the Atom firmware at the side column.

There is only one Atom firmware. Just click \"burn\".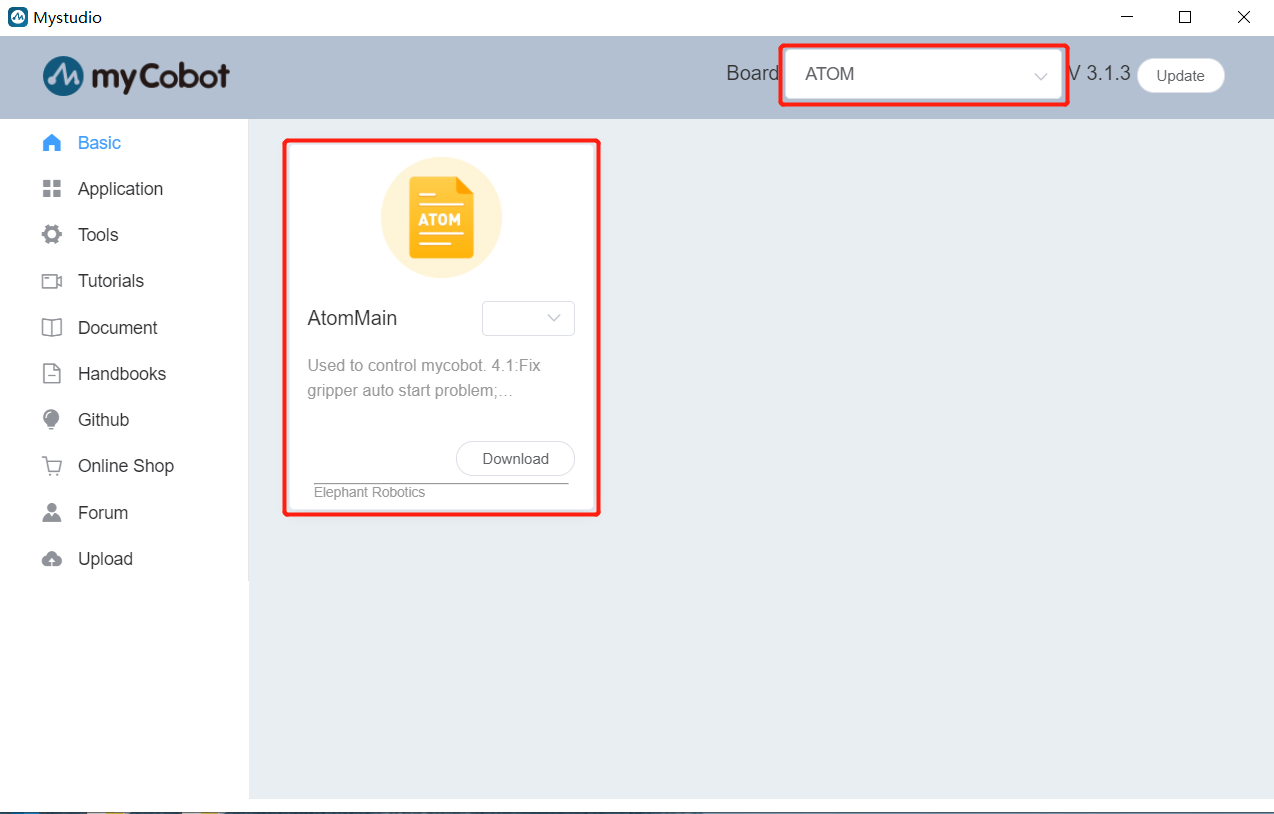 2 Use Tutorial
Video tutorial address: https://www.bilibili.com/video/BV1Qr4y1N7B5/